Upcoming Farm Programming
Earlybird Membership
A family project 3 years in the making, and we couldn't be more excited to share it with you.
As first generation regenerative farmers, we've always had to lease our farms. But in 2019, our family was finally able to buy a 30-acre barren field, located just a half mile from downtown Murrieta on Washington Avenue.
It's a beautiful property that includes 7 acres of Murrieta Creek, sandy loam soil, abundant natural well water, and a small 1950 caretaker's house.
Our mission is to change the future of food and leave it better for the next generation.
To change the future of food, we had to think outside of the box on what to do with our land.
Friends, we went WAY outside of the box, and we think you're going to like being part of our vision.
First of all, the entire property is certified organic and now an Audubon bird and wildlife sanctuary. We'll soon be Certified Regenerative Organic, as well as Demeter Biodynamic.
We've planted over 300 certified organic fruit and nut trees in our 1 acre test plot, including delicious peaches, plums, cherries, apples, nectarines, figs, and more than 12 varietals of table grapes. 800 blackberries, raspberries, blueberries, and boysenberries.
Grazing chickens, pigs, geese, and cattle over the land to bring in fertility and pest control, with everything protected by our two friendly livestock guardian dogs, Doug and Chuck.
99% of the farm runs off of renewable solar power, and we even use an all-electric tractor for field work. This is about stewardship of resources, but also resiliency in case of broad system collapse.
A 2-acre natural outdoor playground that includes organic open space, rope swing, soccer field, fruit trees, pickleball court, climbing logs, a giant slide, and more.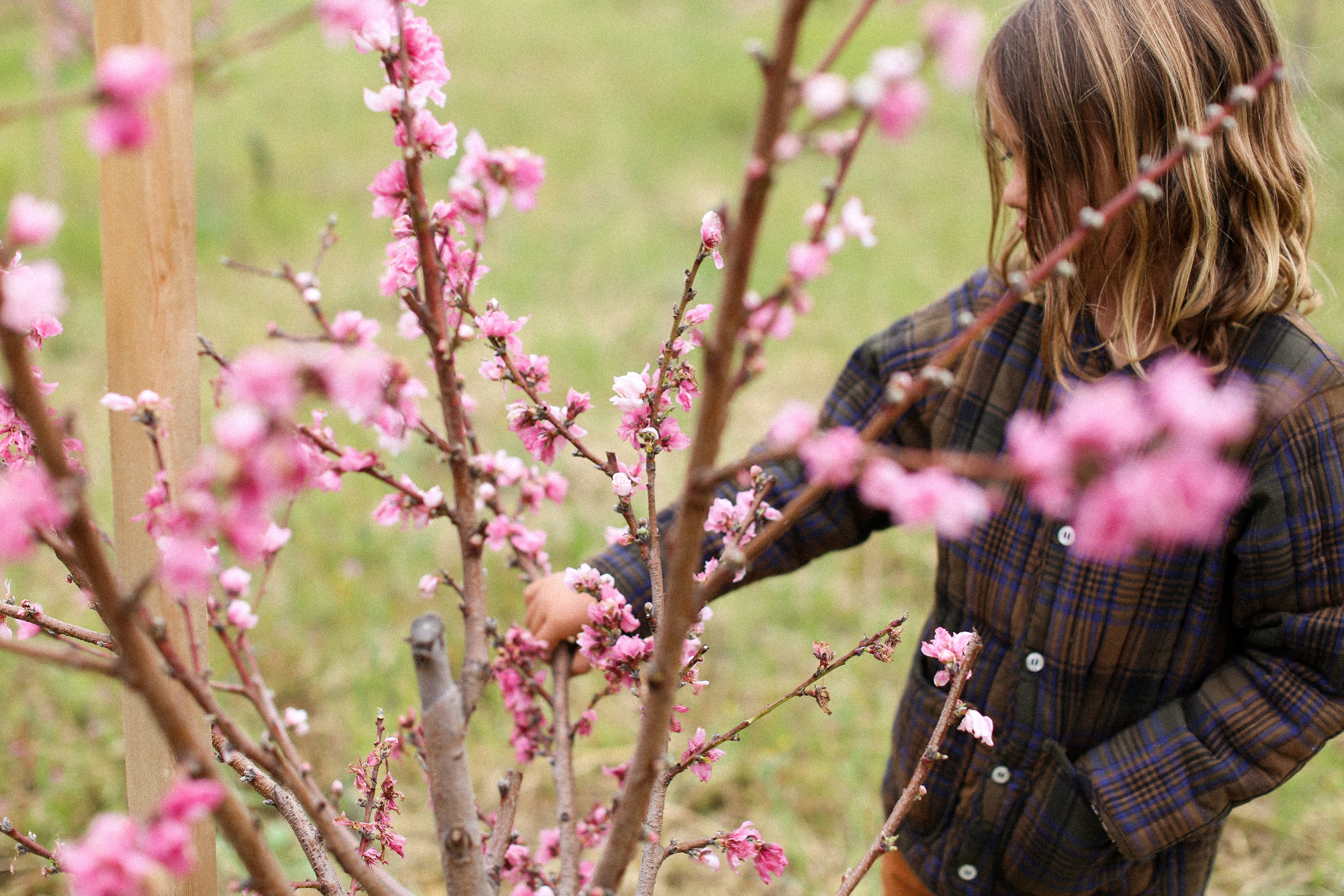 We've been so inspired by our family travels to Europe where the farm is truly part of the local community. We want to bring that experience to Southern California in a special and unique way.
We've also grown disheartened at the fragility and cracks in our food system making good local food so expensive and hard to find, and financial sustainability so hard to achieve for the farm. Between seasonal harvest crews, downgrades, packing houses, distributors, and retailers - it just wasn't a direction that we wanted to go.
And haven't you ever been at a upick or nursery and just wanted to eat tree ripened fruit right there in the field?
A family membership is your exclusive access pass to make The Farm your home away from home, your refuge, your very own private park, and an extension of your garden. Your membership includes all you can eat fruit while you're on property, and first access to farm grown produce like our famous pastured eggs, pastured pork, and grass fed, grass finished beef shares.
We're offering access to The Farm three days per week (to start), with two u-pick/free days and one special programming day, Farm Fridays, featuring chores with the farmers, amazing guest speakers, classes, workshops, and more.
As our vision becomes reality and we convert more acreage from pasture to orchard, we will be adding more trees, berries, farm days, and increasing cost of membership. However, our first 200 families will always remain grandfathered in at the original cost.
This project has a 30 year time horizon, so we are in the infancy stage, and early members will need to bear with us!
We look forward to seeing you here very soon.
- The Primal Familly