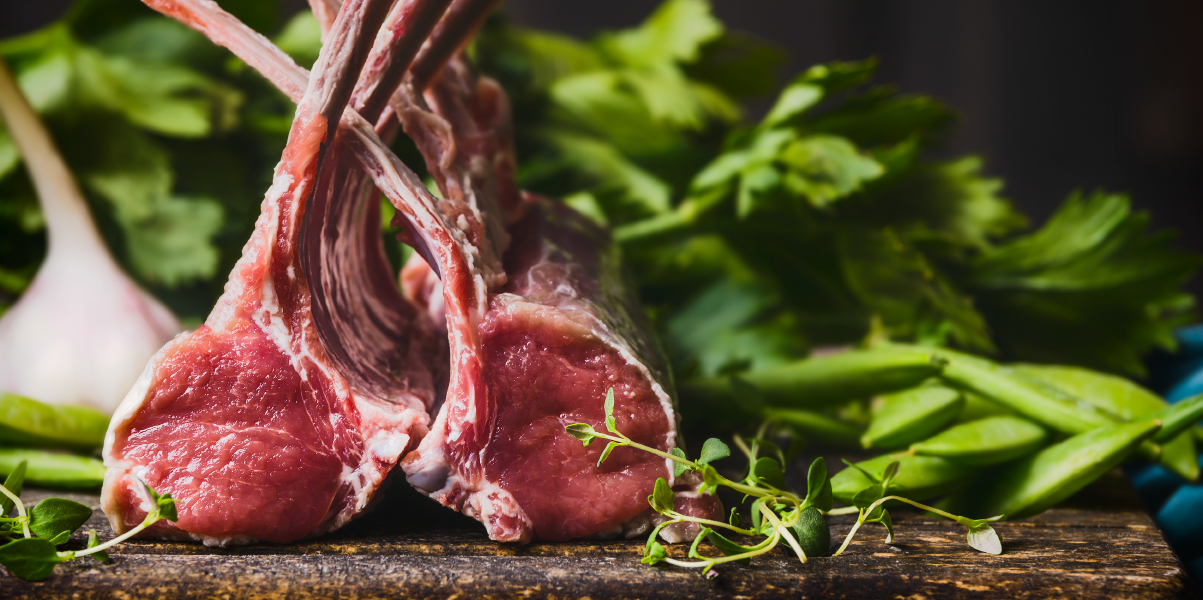 Our Favorite Lamb Recipes
Primal lamb is back in stock, so we're heading into the kitchen with so many new recipes to try!
What is Primal Lamb?
Primal lamb is raised right here on our farm in Southern California. The Dorper breed produces a much more mild and sweet flavor than traditional lamb or mutton. These sheep have been raised on 100% native, California grasses, which also contributes to a much more palatable flavor than their grain-fed counterparts.
While most people can taste a big difference between a young lamb and older sheep (mutton) the Dorper breed maintains a consistent flavor profile throughout it's entire life.
Primal Lamb is:
Grass Fed
Grass Finished
Pasture Raised
True Free Range
Grain Free
Antibiotic Free
Hormone Free
Beyond Organic
Naturally Weaned
Sustainably Farmed
Humanely Treated
Our Favorite Recipes
Rosemary Grilled Lamb Chops with Mint Apple Sauce by Downshiftology
A super easy starter recipe if you're new to cooking lamb. Just marinate and sear, then serve with a simple, fresh sauce.
Greek Lamb Meatballs with Avocado Goddess Sauce by Half Baked Harvest
This fresh and delicious recipe calls for 1lb of ground lamb, beef or chicken. Try it with all 3 and see which one you like the best!
Moroccan Lamb Stew by Vivacious Dish
Chef Kathryn intentionally developed this recipe with Primal Lamb after a farm tour with Farmer Paul. The stew is phenomenal and highlights the unique flavors of truly pasture raised lamb.
Lamb Stock Recipe by Reluctant Gourmet
This gut healing stock is a great alternative to beef or chicken bone broth.
Get in the Kitchen
Shop all our Primal Lamb chops, ground meats, and bones here: Shop Primal Lamb.
What are your favorite lamb recipes?